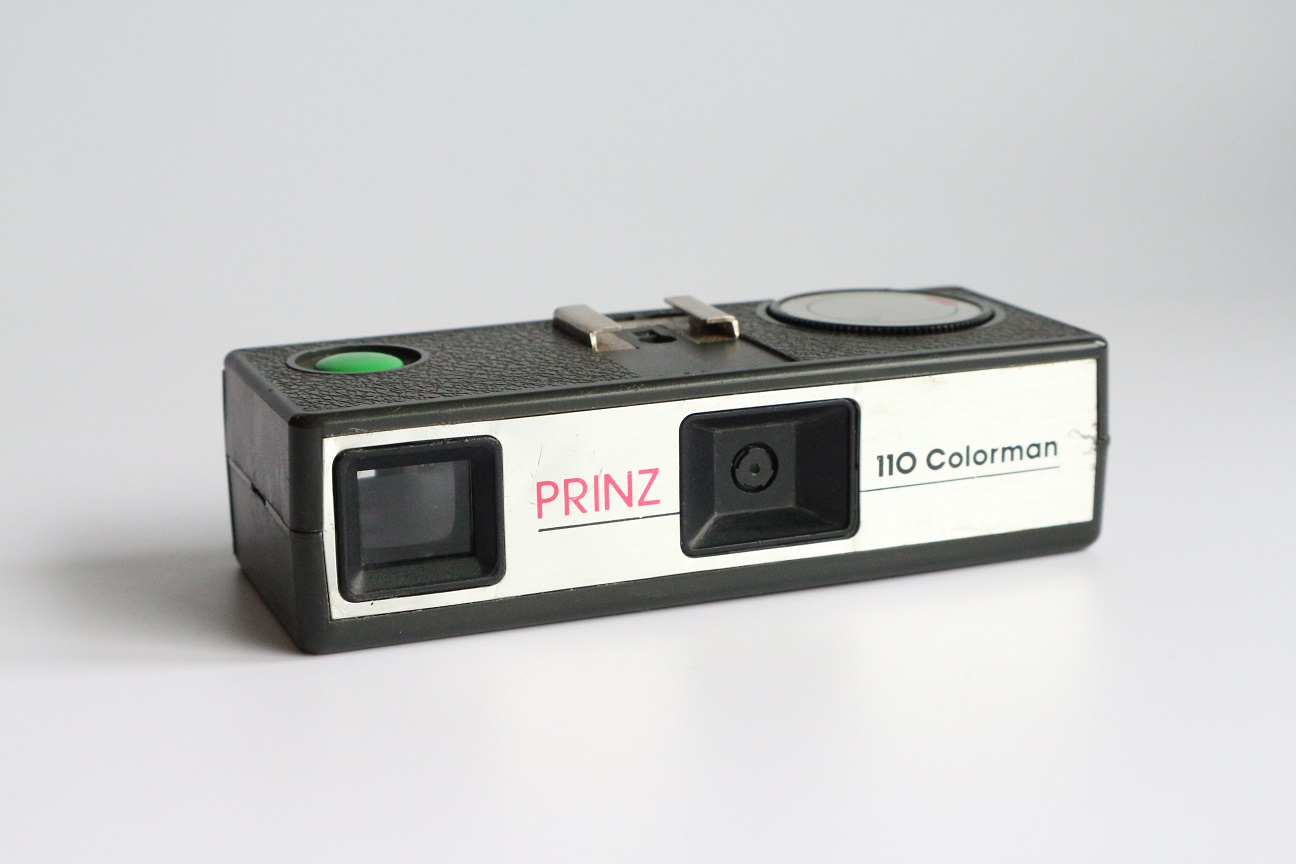 I found the camera roughly 5 years ago at a car boot sale and I only picked it up as our daughter was studying photographic journalism. I only got it in jest for our daughter and it didn't cost me anything as it was in a box marked free stuff to a good home.

In November 2018 I had been working on a SecuriPi which was a Raspberry Pi Zero W inside a standard household alarm PIR using a PIR module and a 5MP camera. I used the GPIO's of the Pi for feedback from the PIR, as a zone for the alarm system, when alarm triggered to then start video recording and also to trigger a 3 colour LED for status etc. The lens didn't give a full enough view of my lounge and so although it was a good project I took it down and put the modified PIR into the garage.

Whilst putting the modified PIR in my garage I saw the old camera and thought that the camera might fit inside but could I fit a Raspberry Pi in it? I took the camera apart carefully so I could keep the front metal decal in tact and also keep the use of the viewfinder. I positioned a tactile push button so I could use the original button to take the pictures. It was tight and I mean very tight to fit it all in, considering there is a LiPo Battery, charge circuit pcb, 5MP camera, power switch and the Raspberry Pi Zero W.
All crammed into where the film went with internal dimensions of (w)85 x (h)25 x (d)36mm. It was a tricky task soldering the very short wires in a tight area. It's a shame but I couldn't keep the clicking of the winding wheel, the mechanism was on the bottom that did the clicking via a shaft.

USAGE: Turn on the power switch and give it 1-2 mins to fully boot up. Press and release the green capture button to take a picture. If the camera is connected via WIFI to my home router or if I turn my iPhone on as a hotspot whilst out and about the picture will be emailed to a set email address but the Python script could be changed to send to a social media site. If the email is successful the picture will then be deleted to save storage space, if email fails to send then it will not be deleted. When I'm home I just turn it on and remotely connect to get the pictures and delete, easy peasy. As the only button is the green capture button, I put in the code the procedure to hold the button for 5+ seconds to initiate the shutdown process and when the Pi's LED turns off then the power switch can be turned off.